EndCycle - Singleplayer & Online Multiplayer Action RPG
Hello there everyone!
First of all, I want to thank you all for waiting so patiently for this new update!
We made sure to pack it full of new goodies for you to enjoy! Check out what we have in store for you:
+ We added the possibility to spectate other players during their matches! Simply click on of their names while they are battling and you will be able to watch them duke it out!
+ Specific chat messages will now trigger emotups in Online Battle above your player or spectator character! <3
+ We added the "Advanced Battle Switch" setting, which makes it possible to only have a different set active while the switch buttons are held! Try it out by activating this feature in the game options!
+ We revised the dialogue system a little! Now Fin's thoughts are greyed out and the character portraits have a cool animation!
+ The VOCs got an updated look to make it clearer which level they are on a quick glance!
+ When there is no one in the battle server, a message will be shown inviting players to our Discord Server, so they can find people to play with!
+ Environments in the overworld got revised slightly! Details got added here and there!
+ You can now see which panels in a battle cannot change sides!
... and speaking of Environments: the Overworld's rendering system got an overhaul and now works much faster on less powerful
devices!!! Not only the Overworld though, the entire game got a slight visual upgrade as we fixed many screen tearing and
framedrop issues!
We also made a lot small changes here and there, fixed a lot of bugs and improved menu usability in a lot of different ways!
This update, called "Tournament.01" will be released the coming Friday (31st August)!
Stay tuned to see more of what this new game version will have to offer on our Twitter/Instagram as we will post more updates!
Thanks for your support!
- Team EndCycle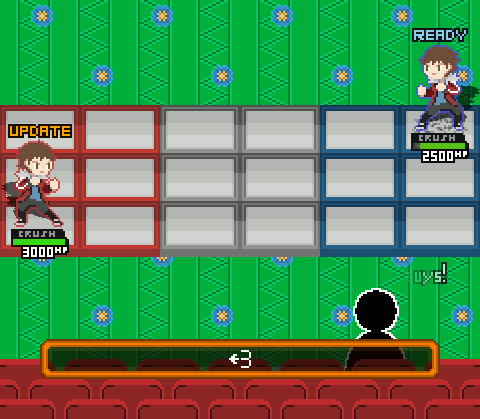 Files
EndCycle-Windows.zip
135 MB
Aug 27, 2018
EndCycle-Linux.zip
135 MB
Aug 27, 2018
Get EndCycle - Singleplayer & Online Multiplayer Action RPG